Product Development
We offer a holistic approach to product development in beauty and health, ensuring that every step, from ingredient sourcing to the final product, is meticulously managed and executed.
From Concept to Market: End-to-end Support or Targeted Assistance
Embarking on the journey from ideation, ingredient sourcing, laboratory testing, manufacturing, to regulatory compliance can be intricate in Beauty and Health sectors. At The Smell & Taste Lab, we can stand by you through every and any stage.
Whether you're seeking a comprehensive end-to-end solution or expertise at a specific stage of your development, our adaptability, 360 expertise and network ensure a seamless integration into your product's lifecycle.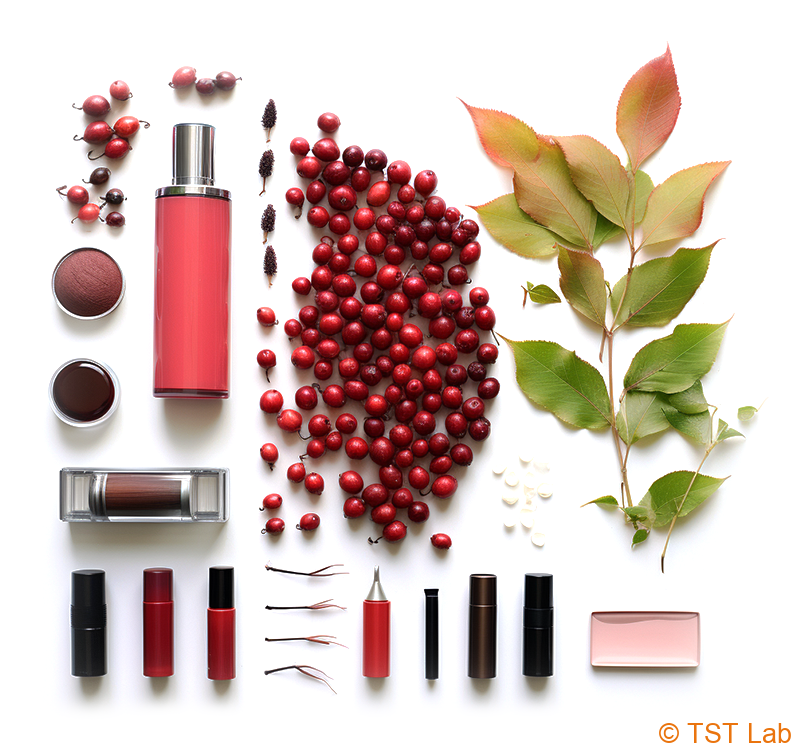 Coordination & Partner Selection at Any or Every Stage
STEP 1: INGREDIENT SOURCING 
We identify and collaborate with top-tier suppliers, ensuring the most relevant and effective ingredients for your products and brand.
STEP 2: LABORATORY
1. Formulation Laboratories: Specialised in formula development for all product categories with breakthrough technology. We provide full service product development, including mandatory tests (challenge, ability, compatibility, and ocular & cutaneal tolerance tests, etc.).
2. Clinical Laboratories: Conducting in-vivo, in-vitro, and ex-vivo tests on both finished products and raw materials to validate and enhance product efficacy.
3. Production Laboratories: Ensuring scalable and quality production of your new product.
STEP 3: MANUFACTURING 
We align with manufacturers adept at producing customizable finished cosmetic products, ensuring your vision is realized to perfection
STEP 4: REGULATORY & TOXICOLOGY 
Navigate the complex regulatory landscape with our expert guidance, ensuring your products meet all safety and compliance standards.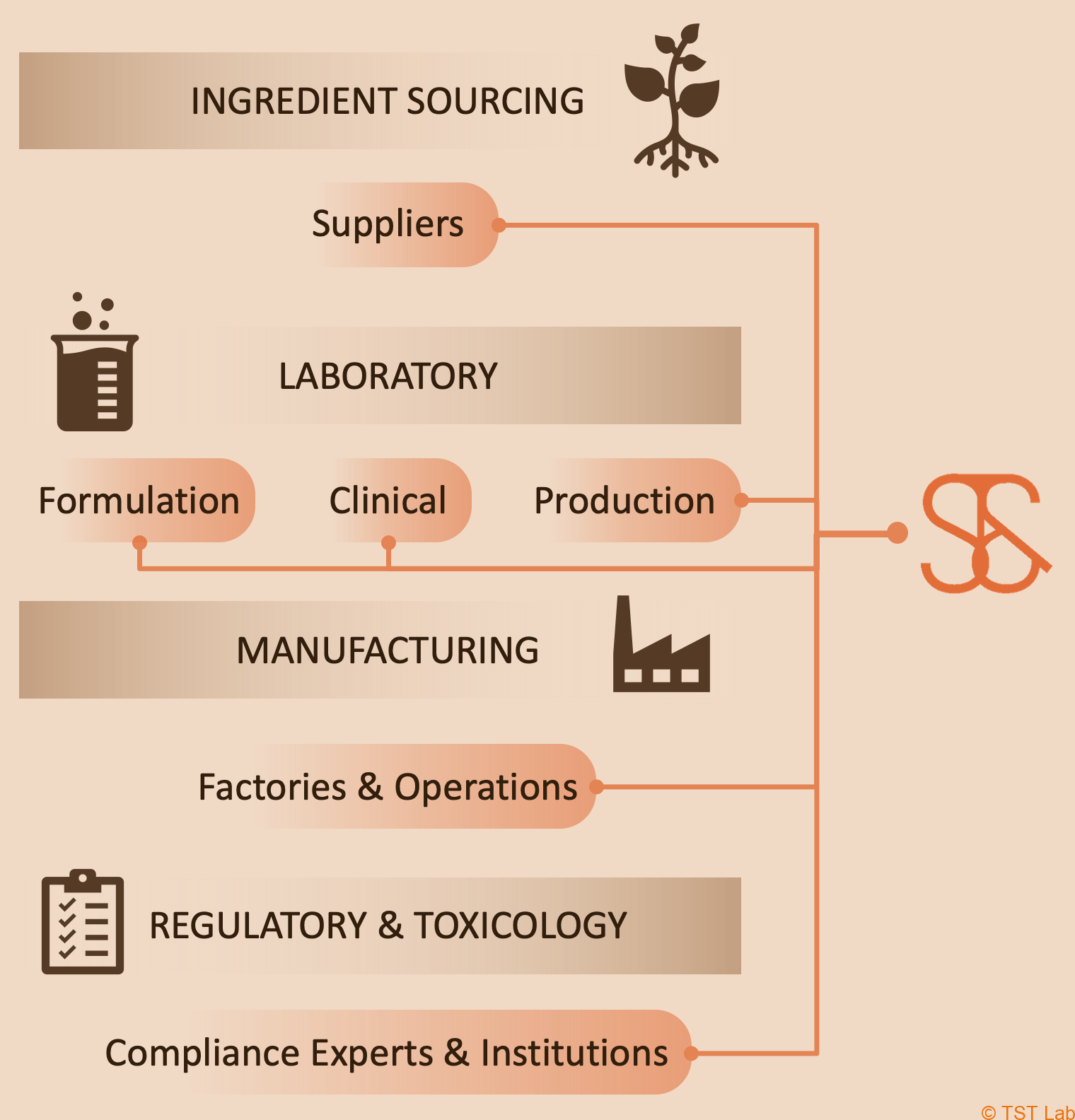 Questions? Reach out to us
Expert Project Coordination for Seamless Execution
Navigating the intricate journey of product development in beauty and health demands precise project management. At The Smell & Taste Lab, we employ a project management mode enriched with tools such as Gantt charts for visual timelines, Scrum for iterative progress, roadmaps for strategic direction, and regular meetings with milestones to ensure alignment.
Every phase of your product development is executed flawlessly, ensuring you remain informed and engaged throughout the journey.
Custom support
End-to-end or at a specific stage
Network of Partners
For every stage of product development
Seamless project coordination
Execution with structured coordination methods
360 EXPERTISE
From strategic to operational level, from scientific to business sector
Working with The Smell and Taste Lab over the past three years has consistently surpassed my expectations. Together we have created a truly revolutionary skincare line. Each formulation, which Anne has developed, has been carefully crafted to provide a uniquely, holistic, highly effective product, rooted in clinical analysis and scientific rigor. Anne's deep knowledge of ingredients and detailed analyses provide comprehensive insights into benefits, efficacy, and commercial value. I cannot imagine a better partner. Whether it's identifying new product opportunities or exploring solutions around UV, retinol, and sensitive skin, I very much look forward to continuing our collaboration.

Broad Network
Access to a vast and diverse network of industry professionals, startups, institutions and academia.
Value Chain Mastery
Expertise spanning every stage of the value chain, and from strategy to operations.
Swiss Precision
Based in Switzerland, we bring Swiss quality and innovation to each collaboration