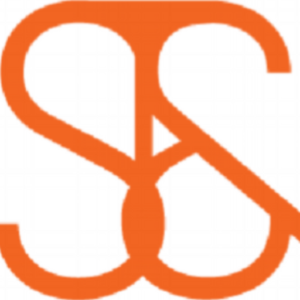 The Smell and Taste Lab est né de ma passion pour les senteurs, le sensoriel et leur impact sur notre bien-être et notre santé. Imprégnée dès ma plus tendre enfance dans le jardin de roses de ma grand'mère en Alsace, mon parcours est nourri de rencontres de grands professionnels de ces domaines.
Mon expertise d'ingénieur chimiste parfumeur, mon expérience et mon réseau développé au cours de plus de plus de 20 ans en RD-Marketing-Innovation au sein d'entreprises leaders de la Beauté, du Bien-être et de la Nutrition Santé, et mon travail en étroite collaboration avec le monde académique et les start-ups, m'ont motivée à créer The Smell & Taste Lab, Conseils Sensoriels sur Mesure.
Anne Abriat is the author of 
Scientific Publications
8 scientific publications in Neurosciences from 2003 to 2011, at Boston, Orlando, Osaka, Amsterdam.. for the IFSCC and PANGBORN organizations
Patents
1 Patent in skin care: Characterization of a relaxing fragrance reinforcing the anti-wrinkle properties of a face cream
Media
Conferences, TV- Radio (M6, BFM….)
A Network in SENSORY NEUROSCIENCE with worldwide multidisciplinary experts
Le Matin Dimanche
Anne Abriat brings along
30 years of experience in the Beauty Industry for local and worldwide brands
16 years of R&D in Research center for Skin care, development for laboratories of all product categories; Skin care, Makeup, Hygiene, Body care, Fragrances…in at interface with Marketing of all types of distribution  14 years R&D Skin care, development for laboratories in all segments
8 years in Marketing Strategic and Prospective, for Lancôme and other brands
Creation of sensory and emotional signature for Luxury brands
Fine Fragrance expertise applied to major mature markets and emerging (China, Brazil, Russia, Emirates…)
Modelization of studies in Sensory Neuroscience with worldwide multidisciplinary experts to valorize Ingredients, Products, and Brands.
2 years in R&I department, Director of Sensory and Fragrance Innovation Hair & Skin care, Consumer insights studies. 2 to 5 years concepts development.
3 years at COTY Geneva R&D Center of Excellence in Fragrance and Body care, Build Fragrance Innovation mindset in the organization with CI, Procurement, and Marketing, Implement Fragrance sensory designed protocols and Collaborations with Academia, Develop Fragrances for Coty brands' portfolio.
The expertise of Anne Abriat
Lectures at International Congress, Events, MBA ESSEC, Sciences-Pô, EPFL Food center
Professor at ISIPCA from 1990 to 2002
Volunteer at CEW "Ateliers olfactive – olfactive workshops" in various hospitals in Paris to work on the benefits of Fragrances for patients with different diseases: Cancer, Depression, Alzheimer….
Olfactive training with older people at EMS Les Mouilles: Based on research on Olfaction and age by Professor Hummel from Dresden Carl Gustav Carus Universitatklinikumk, we use Olfaction as  stimuli for Olfaction and cognitive senses such as memory, language, and social interactions.
Naturex independent Board member from 2012
Naturex Foundation board member
"If I had to define myself: Strategic, Developer, Creative, Coordinator between products and consumers from different countries of the world, a Facilitator, and a Link between Scientific world and Brands. I like to share and to propose my knowledge to serve your objectives, your expectations for the creation of new fragrances, new cosmetics, new ingredients…."